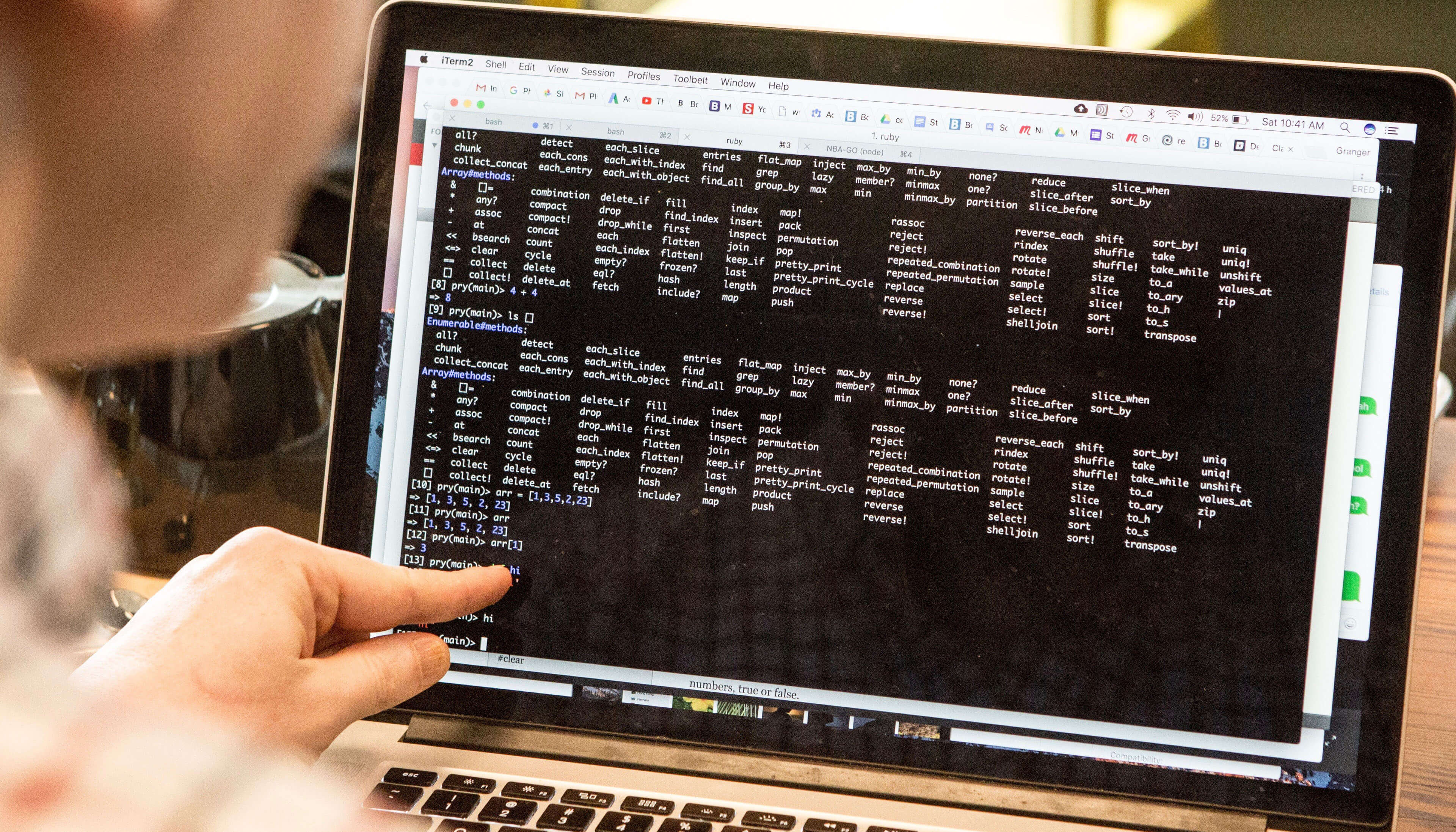 Web Development Services
We offer web development services for businesses and individuals. We have experienced developers that are comfortable in Python, Ruby, Javascript, and Java. We can help you map out your MVP and walk you through the steps of what makes for a functional and beautiful website.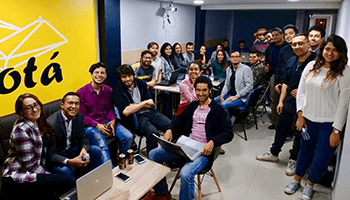 Developer Community
Join our growing community of developers! We keep our doors open for developers that want to join us for our web development meetups; we have highly experienced guest speakers, developers of all levels to do networking with, and of course, food and drinks! Learn more in our community section.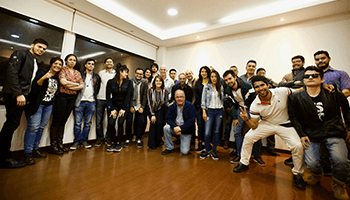 Coding Bootcamp
We offer coding courses all year long. We offer a 10-week intensive fullstack web development course taught in English. We also offer night courses taught in Spanish. The instructors of our courses are all experienced developers. Founder and lead instructor Granger Abuhoff, has the skills to help you through the course thanks to his prior teaching experience. For more information on our courses or private tutoring sessions, check out our website bogotabootcamp.com
Why should you choose us?
We are invested in your project. We have fantastic Colombian and Venezuelan talent that is willing to go the extra mile. Our team works well together, and we strive to impress you and your clients/employers. We are a small client focused dev shop. When we take on your project we focus on you. Send us an email and get started today!
EXPERIENCE
Frontend

We have developers that are experienced in design. We can help you create a logo, color scheme and pick out the font that best represents the personality or your website. Some technologies that we use are React, Angular, and JQuery, and we can make sure that your webpage will look good on mobile, tablet, and large screens. The complexity of the project depends on what you are looking for, we can help you make a one page website or something that requires more functionality.

Backend

All of our developers have been through an intensive coding bootcamp and thus have a better understanding of the backend of a web application. We use the Ruby on Rails framework to manage all things backend. We will create the user experience that makes sense for your client depending on the products or services that you provide.
STRONG LEADER
Granger is the Founder and Lead Developer of our company. He started coding when he was a kid. After working as a teacher and getting his law degree, Granger went back to coding. His expertise is in Ruby on Rails but he has also worked in JS, Angular, Python, Java, Rack and more. Granger believes in strong, clear communication with clients and fellow developers. We also have an invested project manager, Nicolle Jasbon. She is fluent in Spanish and English and knows some Ruby, Rails, JS, HTML, and CSS. Her understanding in the technical side of development gives her the ability to provide the steps that developers need to take to complete a project.
SUPPORT SERVICE
We provide support service during and after your project. If you need to update some information and you need help with that, we got you! Our support service cost is dependent on the amount of help that you need from us. However, our first priority is your satisfaction, so be assured that we will work with you to make sure that you are satisfied with the final product.
SAME TIME ZONE
Our headquarters are in Bogotá, Colombia. Colombia Time (COT) is 5 hours behind Coordinated Universal Time (UTC). This means that we can respond quickly to emails, calls or messages because we are never too far behind or ahead of your time. We want to make your experience with us a seamless as possible and we believe being on the same schedule as you will make it that much easier to work with us.
We offer a variety of services but our strong suit is technology, design, and functionality.
Personal and Business Pages
Sketching, mapping, designing and finally creating your final website can be a stressful undertaking. We are here to help you with that. Having your own business website is another way to open yourself to more clients. User experience is an important aspect of creating a website, and we want yours to suit the needs of your business. Whether your personal website is a one pager or something that has more layers like blog posts, services, and video uploads. A personal website needs to express your character, style, and illustrate your experiences in a way that give the user a reason to come back.
Software as a Service (SaaS)
We create tools for your staff and your clients. Automation lets you operate at scale. We can give you the tools you need to handle more customers, more requests, automatic payment processing, managing your database of products or clients, etc. Speed up your workflow by letting automated tools do the boring stuff while you focus on growing your business.
Social Media Marketing
Marketing yourself can be hard, especially if you're unfamiliar to the social media world. We will set up and post on your Facebook, Instagram, Twitter, LinkedIn, and Google+ accounts. We will teach you what kind of videos and pictures work best, and how to promote your social media accounts. Eventually, you will become your own social media expert!
Web Design
Let's make it pretty. Your product should be functional, yes. But we will walk you through a proper design of your logo, color schemes, and content placement. We will make your content stand out. Replace your old site with something that looks great on phones and desktop, something that actually brings in clients. Let's make it look good.
---
Technologies we use
Let's talk about your project!